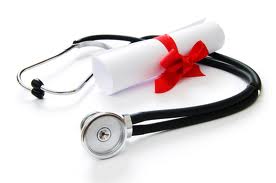 The General Surgery Certifying Examination (CE) is the last step toward board certification in general surgery. It is an oral examination consisting of three consecutive 30-minute sessions, each conducted by a team of two examiners.
Its purpose is to evaluate a candidate's clinical skills in organizing the diagnostic evaluation of common surgical problems and determining appropriate therapy.
Emphasis is placed on candidates' ability to use their background knowledge and training to adequately manage a broad range of clinical problems in a prompt, efficient manner.
The ABS has already determined through the QE that candidates possess sufficient cognitive knowledge. The CE is therefore designed to measure a candidate's surgical judgment, clinical reasoning skills and problem-solving ability. Technical details of operations may also be evaluated, as well as issues related to a candidate's ethical and humanistic qualities.
The CE is now aligned with the SCORE Curriculum Outline. Starting with the 2013-2014 academic year, candidates will be held responsible for knowing how to do and being able to describe all Essential-Common procedures in the outline.
The CE is copyrighted by the ABS and its contents may not be reproduced or disclosed in any manner
General Surgery Examinations Statistics
Qualifying Examination

Year

# Examinees

Pass Rate

2008

1,261

78%

2009

1,276

75%

2010

1,362

75%

2011

1,378

80%

2012

1,367

81%

2015 1,422 80%

Certifying Examination

Year

# Examinees

Pass Rate

2008

1,290

80%

2009

1,181

77%

2010

1,146

77%

2011

1,128

77%

2012

1,356

72%
2015 1,374 77%
These statistics are disturbing to any candidate taking the oral Board exam, hence, the importance of good preparation for the exam, " Safe Answers'" is an invaluable source of information that you cannot afford to miss. An informal poll among Surgeons who took their oral Board exam after purchasing the book " Safe Answers" found only 8 out of 647 failed the exam ( 98.7 % pass rate ).
Dr. Aji's Advice on the ABS oral Board exam...
Few Typical questions of the oral Board...